Precious Word Ministry, Inc.,
Christian Business Women's Networking
Precious Word Ministry offers a variety of services.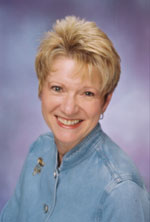 Looking for a counselor that will talk with you rather than at you? Listen rather than merely hear you? If so, then you have come to the right ministry. Precious Word Ministry is about saving relationships one at a time. We are not here to judge you but to help you. We have all had issues in our lives but it is how we deal with them that matters. You can live a life of despair, hoping that you wake up one morning and it is gone or you can take action and make a difference in your life along with those around you. The choice belongs to you.
When individuals cross the thresh hold of the Center they come with various levels of stress, trauma, dysfunction, and pain. Whether they be individual struggles, marriages that are pulling apart instead of bonding, kids rebelling or problems in everyday relationships, finding real lasting help in a confusing world can seem overwhelming. Often it is difficult to admit you need help and to find the strength to take appropriate steps to get it.
Precious Word Ministry is a ministry based on biblical principals and teachings. We DO NOT preach to you, we are not pastors or preachers. Our goal is to help you pull out and pull up. Whether you are in a relationship, single or a youth we can help you.
Christian Business Women's
CBWN
is an orgainization that ministers to Christian Business Women. For more information on this group please refer to CBWN's page.. This organization is in answer to so many working women stating, "I just can not do a weekly bible study." Not because they do not love the Lord but because they are busy with working in and outside the home, raising children, going to school and keeping up a home. They wanted something on a monthly basis that would combine fun, fellowship, music and the Word.
So I listened, praye
d and through the Lord CBWN was born. Please join us and invite your friends.
Please visit Christian Business Women's Networking on the navigation bar or f
or more information please contact Bobbie Kern @
precwrd@bellsouth.net
. You can also call
404.304.8373.
We hope to see you there!!!!
There are no events on the calendar.